Being a fashion lover doesn't mean that you should wear all the latest trends. We all know that some fashions are just for the runway. However, there are still some relatively practical styles that you can dip your toe in for this winter by regrouping your wardrobe's key pieces. After all, we all want to be fashionable in this dull, gloomy season!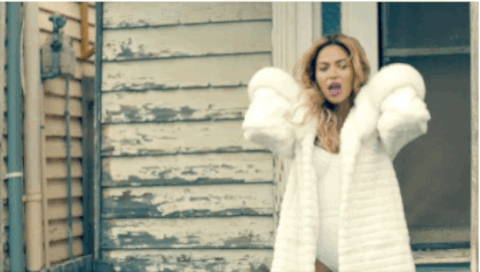 Matrix Style
In the classic 1999 movie "The Matrix", there was a floor-length patent trench coat with a vinyl top, in all black. The modern twist on this futuristic vibe is everywhere. The look does not have to be leathery from head to toe–just grab yourself a vinyl bottom or patent trench coat, and your style will be elevated in no time!
Multicolored Fur
To dress as a proper Parisienne, winter is all about black, black, and some more black. However, in the latest fashion shows, designer brands have given us a perfect excuse to hibernate in colorful fluffy fur coats.
Sequins, Glitters, Chainmail
Any item that can make you shine like a diamond is a must for this winter! If you are a more conservative fashion lover, just one simple bling-y top or boot can take your holiday looks one step further.
Anything Red
If you come from Chinese culture like me, you probably have a love-hate relationship with red. Sometimes people reckon that it's too tacky to put on red clothes since you might probably yearn for good luck. Et voilà! This season, drench yourself from head to toe in red and your luck will surely improve for the coming year!
Supersized Sweater
This trend is my favorite, since it's super practical, and everybody probably already has more than one oversized jumper in their wardrobe. This way, you don't have to spend a penny to catch up with this trend. If you've not caught up to this trend, we'll give you some advice where you can pick up an oversize jumper for free: just steal one from your boyfriend's side!
by Tiffany Tseng