"Oh my god. These are the shoes of my dreams," I say almost breathlessly.
"Uh huh," my boyfriend replies with a similar passive annoyance he exhibits towards repetitive Youtube ads. "You said the same thing about the last pair you bought."
"Yes. But it's like the shoes of my spring/summer dreams," I reason, not giving up.
The shoes in question are light pink leather espadrilles from Loewe. Obviously very wearable. Light and easily chucked into a check-in luggage for summer trips to the beach.
"How much are they?" my boyfriend asks.
"350"
"What?!" he exclaims, all passivity obviously gone. "For espadrilles?"
It's an argument I cannot counter. Traditionally made from canvas and rope, the espadrilles trace their meek origins to the 14th century as the chosen footwear of peasants in Spain and the Occitanie region of France. Today, it is a staple purchase to welcome the warmer seasons. Much like the denim jeans, this item has been appropriated and recontextualized by the luxury sector, bringing forth versions with premium materials and revamped design.

Of course, it is a classic thought process of trying to justify a luxury purchase. I would bring up the smoothness of the leather, maybe remind myself how much I the fashion house, and how I do not currently have any pink shoes in my wardrobe, a disturbing gap considering it's the height of millenial pink accessories.
In the end, I could easily walk into a Carrefour outlet and get a pair of canvas espadrilles in beige for 20 euros. It would still be chic.
"The poetry of espadrilles is that they last one summer," my boyfriend says finally. "They're supposed to be worn down at the end of the season."
That made perfect sense for me. I then removed the leather espadrilles from my virtual shopping cart. But something tells me they would creep back in during the summer sale in June. Until then, it would be espadrilles à l'ancienne for me.
Meanwhile, here are a few picks for designer espadrilles I stumbled upon during my search. Here's to the shoes of your spring/summer dreams.
Kenzo K-Lastic Espadrilles, 280 euros
A cross between an espadrilles and a sneaker, this would probably last longer than your usual pair in canvas.
Chanel Espadrilles, 620 euros
A classic.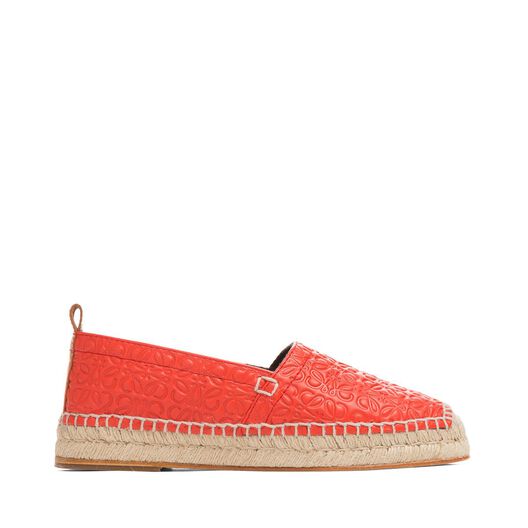 Loewe Espadrilles, 350 euros
In case you wanted to match with me.
Chloe Scalloped Espadrilles, 434 euros
A unique design detail and yummy, earthy tone in suede.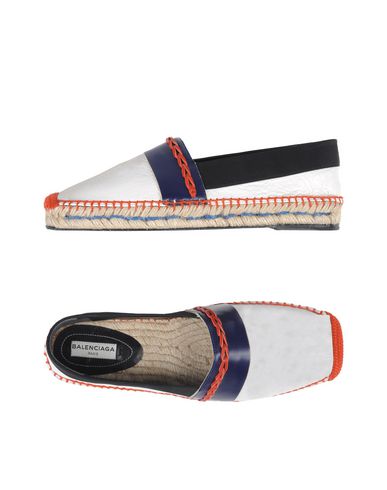 Balenciaga Espadrilles, 392 USD
These are from last year and are on sale now at Yoox.